About the Malta Centre
On June 29th 2012, the cooperation contract for the Malta Centre was signed by the rectors of the University of Bremen and the Unversity of Malta.
The Malta Centre is the result of a long cooperation between the universities of Bremen and Malta in the field of Maltese linguistics. Initiated by Professor Thomas Stolz (Department of Linguistics, University of Bremen) and Professor Ray Fabri (Department of Linguistics, University of Malta) a close partnership was crafted between the two universities over the last 10 years.
In 2007, during the first International Conference on Maltese linguistics, the International Association of Maltese Linguistics (Għaqda Internazzjonali tal-Lingwistika Maltija, GĦILM) was founded in Bremen. The Association currently has 65 members from Germany, Malta, the USA, Japan and many other countries. The Association also launched two successful publications series: The Journal of Maltese Linguistics, ILSIENNA, and the companion series IL-LINGWA TAGĦNA.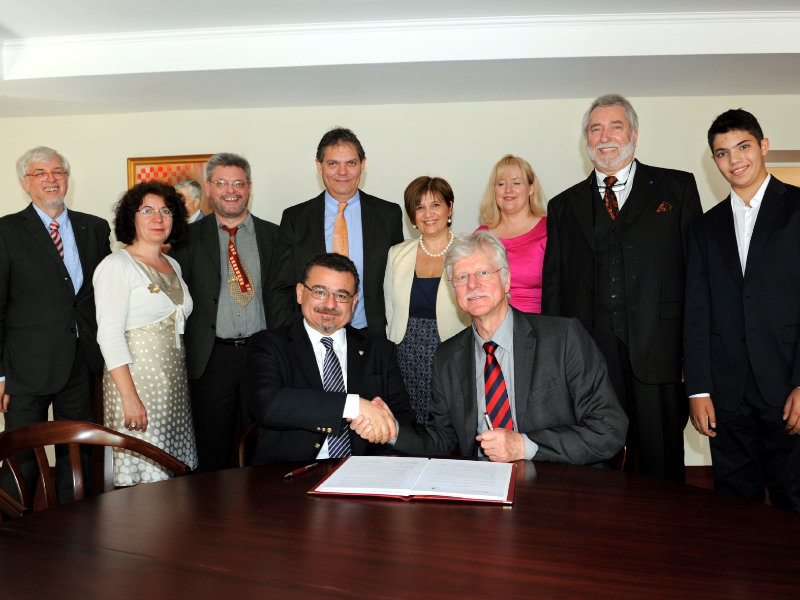 Signing of the cooperation contract for the Malta Centre in the Industrie-Club Bremen on June 29, 2012